Woodland Shadow
Making a smooth shooting recurve even better.
The Woodland Shadow came together to make the smooth shooting Droptine Takedown Recurve even more pleasant.
It's taken all the excellent attributes of the Droptine and built it into a fine shooting, solid one-piece recurve. 
I build the Woodland Shadow with a 64″ AMO and 15″ Riser.
It has the same super-recurve limb design as the three-piece Droptine which will give the shooter faster arrow speeds at a lower draw weight. 
The limb tips are re-enforced to accommodate fast flight strings and like all my bows, each one is made to order with your specifications in mind.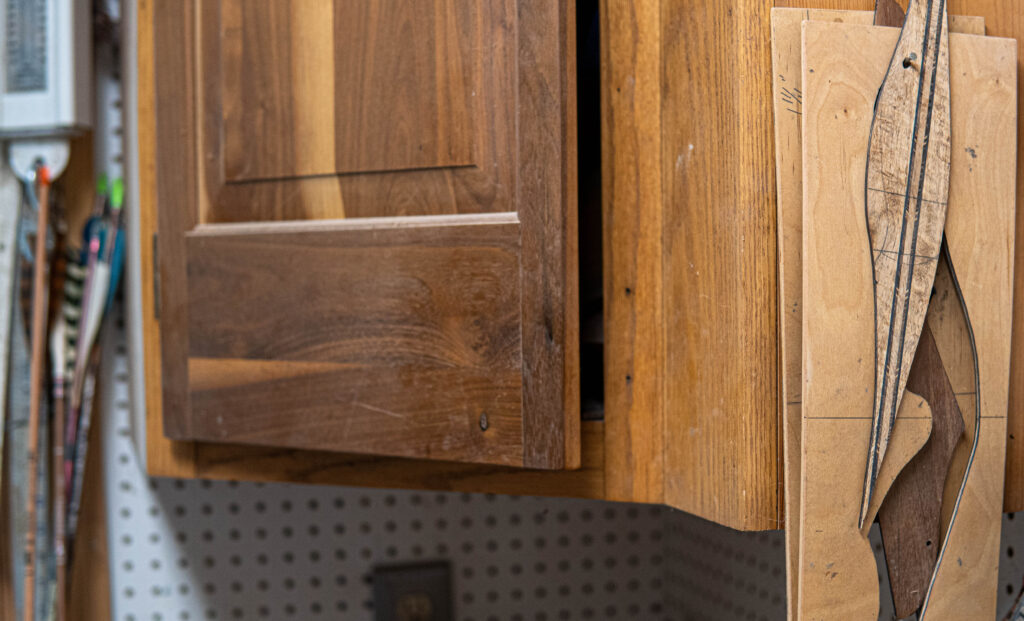 On the riser, the basic Mantis Tribute bow comes with one wood choice, colored glass, and phenolic accents with no overlays. 
The Limbs are colored glass with re-enforced glass tips. Antler or Sheep horns are options.
Options & Upgrades
Multiple wood choices with multiple wood and glass accent stripes are available at additional cost based on the wood.
– Clear Glass Over Fancy Veneers
– Deer Antler or Sheep Horn Riser Over-lays
– Sheep horn or Kudu Limb Tips
– Matching Custom Made bow Quiver by Thunderhorn
– Mosaic Accent Stripes
To place your order please call me at (706) 974 – 5683
To Order Your Custom Bow Call