The Droptine
The bow that started it all. The Droptine is a fast, wide sweep recurve with zero stack and no back wall.
A Three-Piece Recurve You'll Write Home About
The Droptine recurve is more than just any three-piece takedown recurve. I designed the Droptine with a 15 inch riser for longer limbs to accommodate your AMO length while the super-recurve shaped limbs provide faster speed at a lower draw weight than your conventional recurve bow. The draw is so smooth you have to shoot it to believe it!
The three-piece design is ideal for the traveling archer with the 65″ AMO length packing down to fit in a 28″ case.
A 50# bow shooting a 10gpi arrow will be around 190 FPS. Tips are re-enforced to accommodate fast flight strings.
The beautiful exotic woods that are used further compliment the great shooting characteristics of the Droptine. All bows are built by hand, one at a time to the customer's requirements making them truly custom.
The Droptine is available in 60″, 62″, 64″, and 65″ AMO lengths.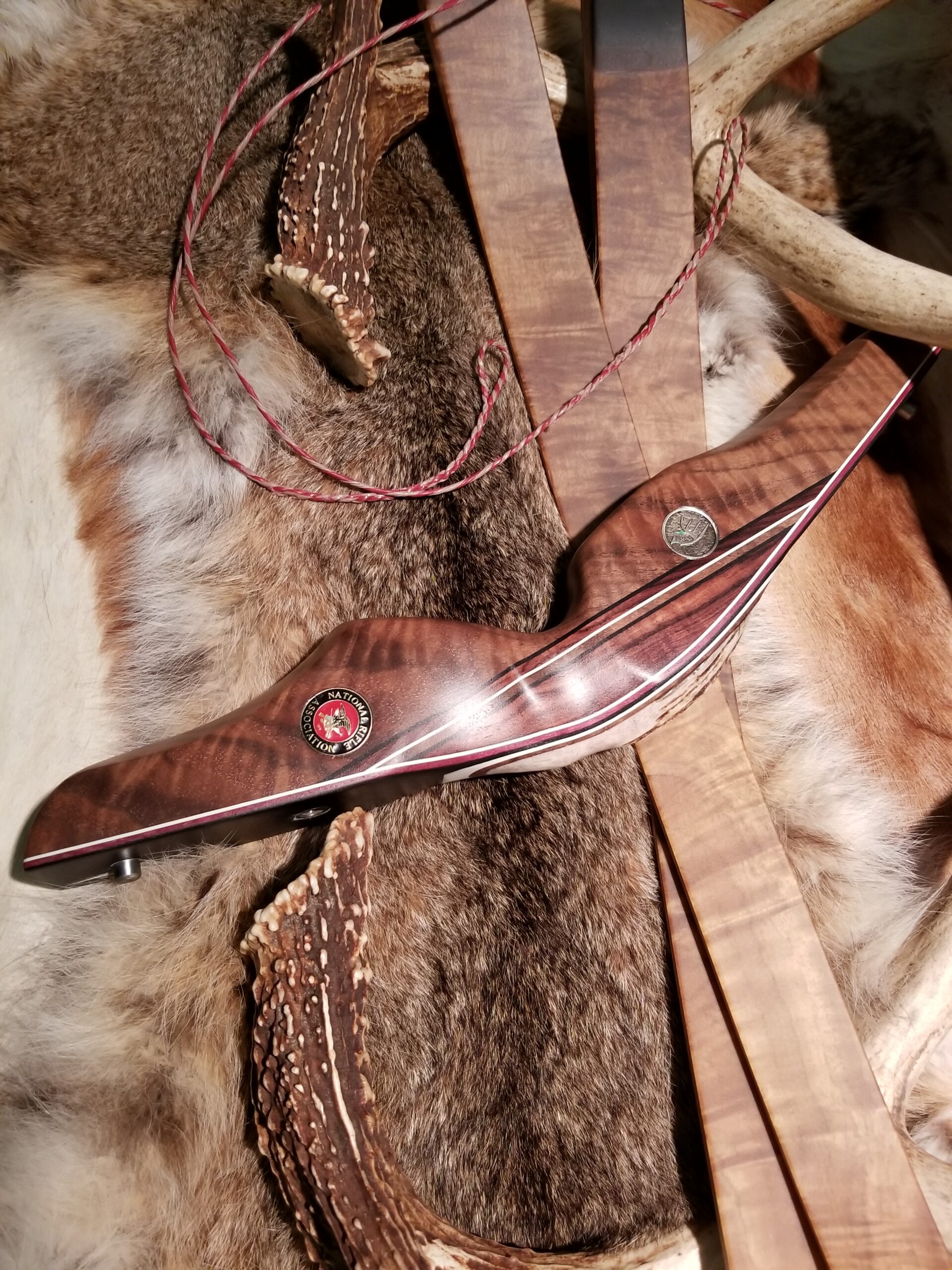 The Droptine bow riser comes standard with one wood choice, colored glass, and phenolic accents with no overlays. 
The Limbs are colored glass with re-enforced glass tips. Antler or Sheep horns are options.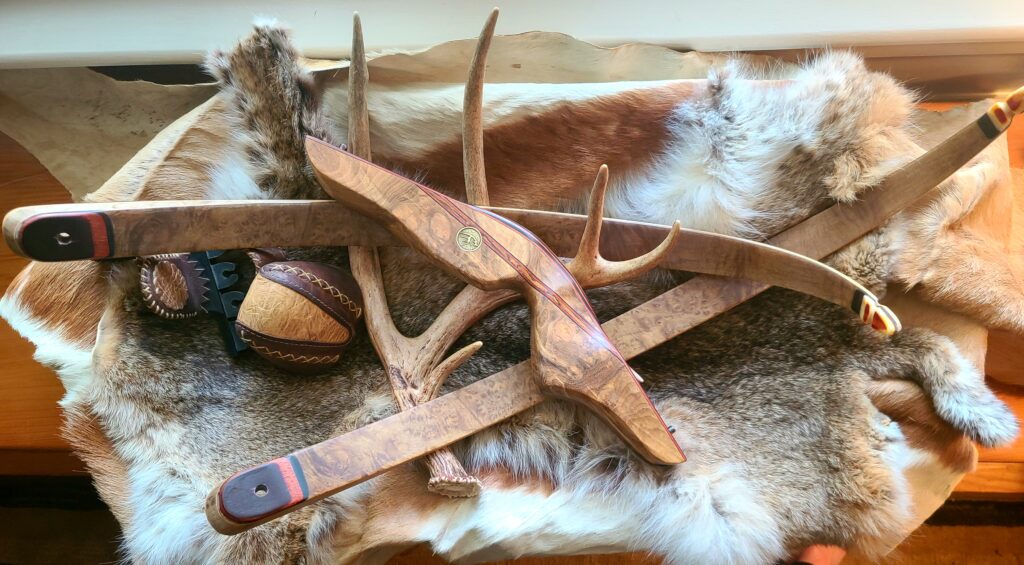 Options & Upgrades
Multiple wood choices with multiple wood and glass accent stripes are available at additional cost based on the wood.
– Clear Glass Over Fancy Veneers
– Deer Antler or Sheep Horn Riser Over-lays
– Sheep horn or Kudu Limb Tips
– Antler Burr Limb Bolts
– Matching Custom Made bow Quiver by Thunderhorn
– Mosaic Accent Stripes
– A Second Set of Limbs
To place your order please call me at (706) 974 – 5683
To Order Your Custom Bow Call