The Mantis Tribute
A homage to Gene Sanders Mantis longbow using his original bow form.
Legendary bowyer, Gene Sanders, crafted the original Mantis R/D longbow and won adoration from shooters around the country. When Gene passed away in 2015 a great loss came over the shooting community and it was thought his Mantis would be lost forever.  
Gene Passed away in 2015. A close friend of Gene contacted me about buying his forms. I never met Gene myself, but when a close friend of his contacted me to use Gene's Mantis form I was humbled by the opportunity. The Mantis Tribute is named after the original Mantis and crafted using Mr. Sanders own form.
The Mantis Tribute comes in 58", 60", 62" and 63". Limb tips are re-enforced for fast flight strings and buttery draw.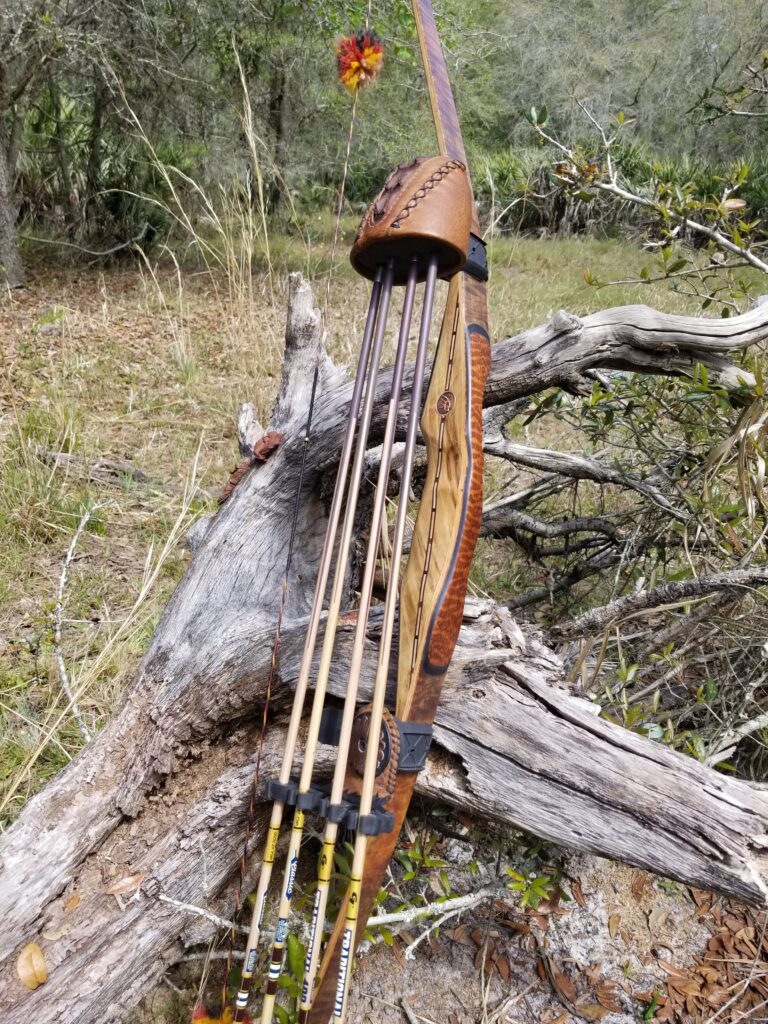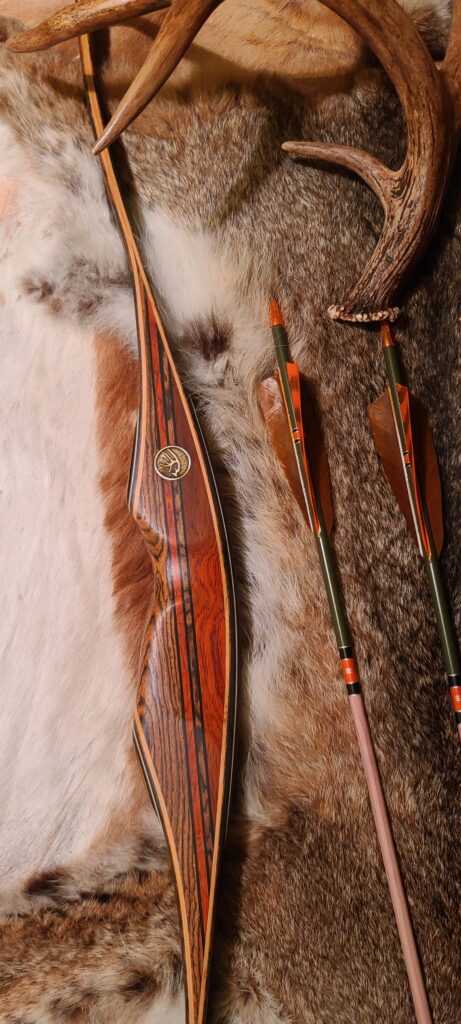 On the riser, the basic Mantis Tribute bow comes with one wood choice, colored glass, and phenolic accents with no overlays. 
The Limbs are colored glass with re-enforced glass tips. Antler or Sheep horns are options.
Options & Upgrades
Multiple wood choices with multiple wood and glass accent stripes are available at additional cost based on the wood.
– Clear Glass Over Fancy Veneers
– Deer Antler or Sheep Horn Riser Over-lays
– Sheep horn or Kudu Limb Tips
– Matching Custom Made bow Quiver by Thunderhorn
– Mosaic Accent Stripes
To place your order please call me at (706) 974 – 5683
To Order Your Custom Bow Call