The Backcountry
The smoothest Three-Piece Takedown R/D Longbow you've ever shot.
A R/D For the Backcountry
I designed the Backcountry Reflex / Deflex Longbow as the perfect longbow for your next backpack adventure or traveling adventure. The compact 15 inch riser keeps weight down and allows for longer limbs for the smoothest draw possible. 
The Backcountry is available in 60″, 62″, and 64″ AMO lengths.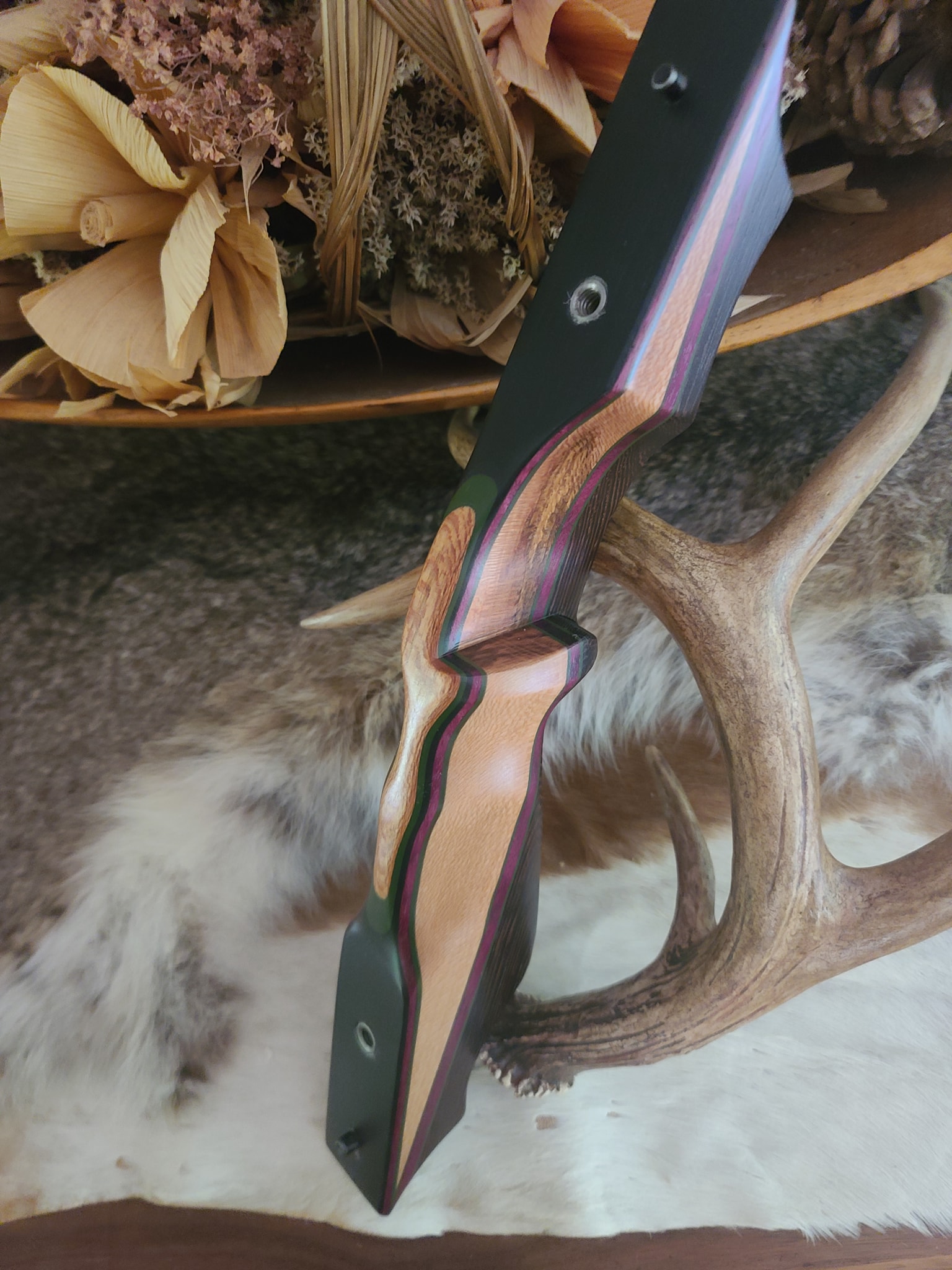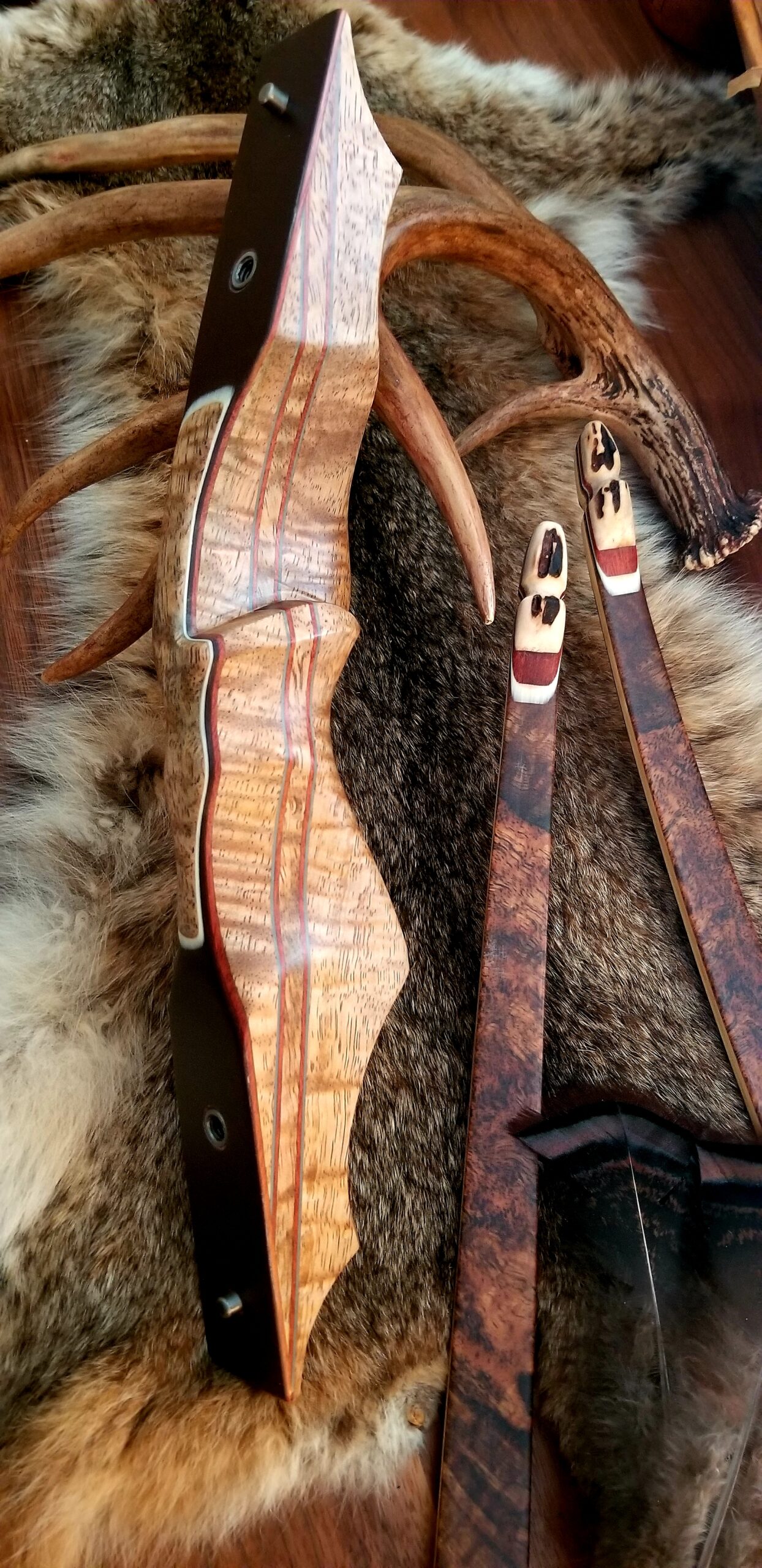 The Backcountry bow riser comes standard with one wood choice, colored glass, and phenolic accents with no overlays. 
The Limbs are colored glass with re-enforced glass tips. Antler or Sheep horns are options.
Options & Upgrades
Multiple wood choices with multiple wood and glass accent stripes are available at additional cost based on the wood.
– Clear Glass Over Fancy Veneers
– Deer Antler or Sheep Horn Riser Over-lays
– Sheep horn or Kudu Limb Tips
– Antler Burr Limb Bolts
– Matching Custom Made bow Quiver by Thunderhorn
– Mosaic Accent Stripes
– A Second Set of Limbs
To place your order please call me at (706) 974 – 5683
To Order Your Custom Bow Call